We believe in continuous service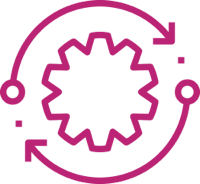 Continuous development
In addition to support, we offer your business clear business models and processes for the continuous development of business platforms and systems. Predictable support and maintenance services are guaranteed elements of our work.
Close dialogue
We bring our experts along for the ride, already in the design phase. As our customer you know from the very beginning how the work is progressing. We don't rely on a specific technology – instead, we always search for the best possible solutions.
Perseverance
An indication of our perseverance and know-how is that our very first customer is still one of our satisfied current customers. We succeed together through continuous dialogue and co-operation.
attido as a partner for continuous service because…

Our customers are extremely happy with us

We work locally and serve our customers in Finnish

We have extensive experience in demanding system development projects

We develop the range of our continuous service constantly