Attido is an expertise-driven IT company, established in 2001. Our focus is on enterprise resource planning and business intelligence solutions, and we have a staff of over 90 IT-system and software technology experts, based in Finland and in Latvia.
Our customers range from large listed companies to start-ups and the public sector, but they all have one thing in common: in our ever-changing operational environment it is not possible for organisations to survive without up-to-date information and a clear understanding of their operations.
In order for our customers to have peace of mind, they need to be able to trust their business critical systems and services are running 24/7. For us, this means agility, local expertise, proactivity and the ability to react fast to our customers' needs.
At Attido we are able to combine the agility of a small company with the know-how of a large operator. Our customer promise is centered around helping our customers succeed by leveraging the best minds and the best solutions on the market. In addition to technology and expertise, Attido is a combination of attitude and the culture of doing. In short: we deliver.
Attido's net sales in 2020 were EUR 9 million. Attido is owned by its key executives and the Finnish venture capital fund Juuri Rahasto I Ky.
Our Mission
Continuous digital transformation with a smile #digitaltransformationwithasmile
Continuous – digital transformation is not a single change, but a journey that will continue for years. We want to be the trusted partner for our customers throughout the journey.
Digital transformation – digital transformation consist of multiple levels of change towards digitalized world. This includes the change from on-premise systems to cloud or SaaS/PaaS, from manual work to integrated digitalized end-to-end processes as well as predictive analytics and smart use of data in all business decisions.
With smile – Digital transformation is a great opportunity. It should not distress anybody. We want to create sustainable working atmosphere where Attidoers and the people we work with are smiling. We love what we do and bring joy around us.
Attido's Vision 2024
We help our customers create value in their operations through digitalization. We are our Nordic customers' primary recommendation on Oracle based solutions.
The rapid doubling of turnover is based on first-class services, superior know-how and the utilization of the best technologies for customer's benefit.
We have created passionate, industry-leading teams where it is good for people to develop and grow in a responsible environment.
Our story so far
2021
In February 2021, Attido strengthens its Oracle expertise with a new VP of Sales and Marketing.
In April, Attido rises to 15th place in the Great Place To Work® Best Jobs list in Finland in the list of medium-sized companies, improving its ranking by a staggering ten points from last year!
The company is on a strong growth path and expertise is further strengthened in August when the new COO takes office.
2020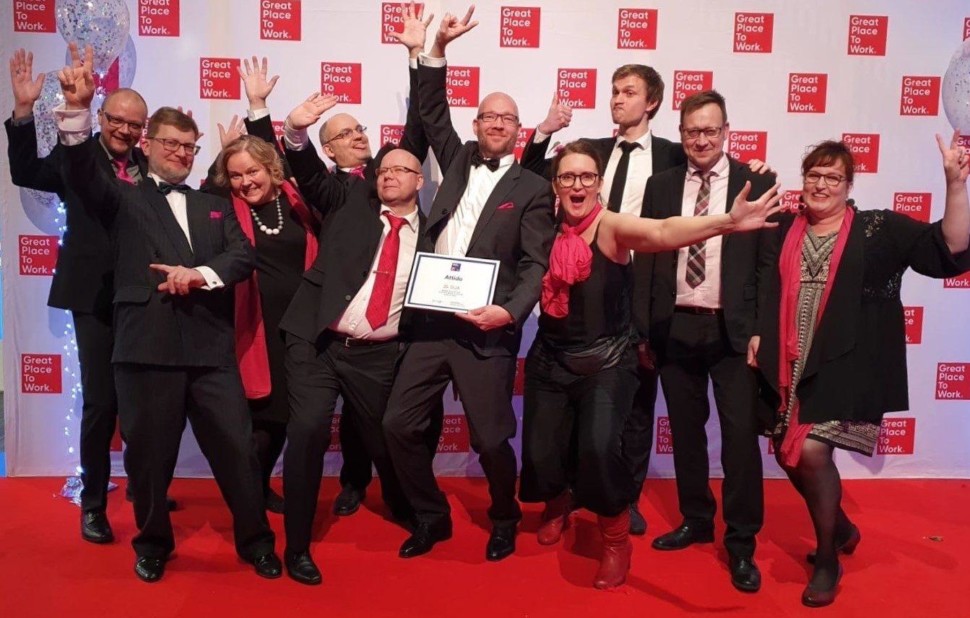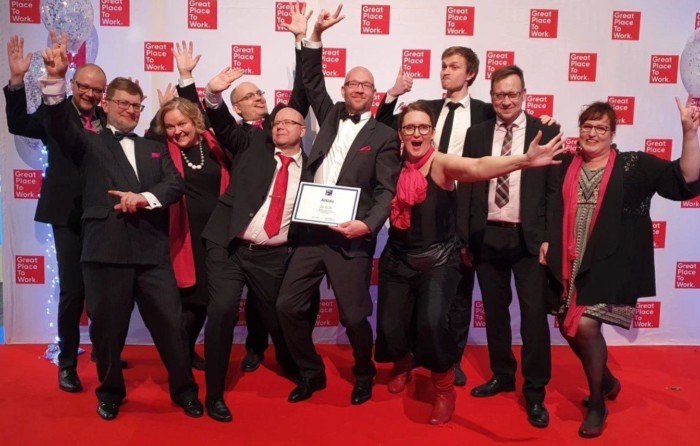 In February 2020 Attido makes The Best Workplaces' list for the second time in a row and is ranked 25th in the medium category of the top Finnish workplaces.
In April 2020, the City of Espoo selects a consortium formed by Attido and Oracle Finland as the supplier of their new management and financial management information system.
In September 2020, Attido becomes a NetSuite Alliance Partner.
In October 2020, it is announced that CEO Mikko Jääskeläinen will resign. Henrik Reims is appointed as the new CEO as of November 16, 2020.
2019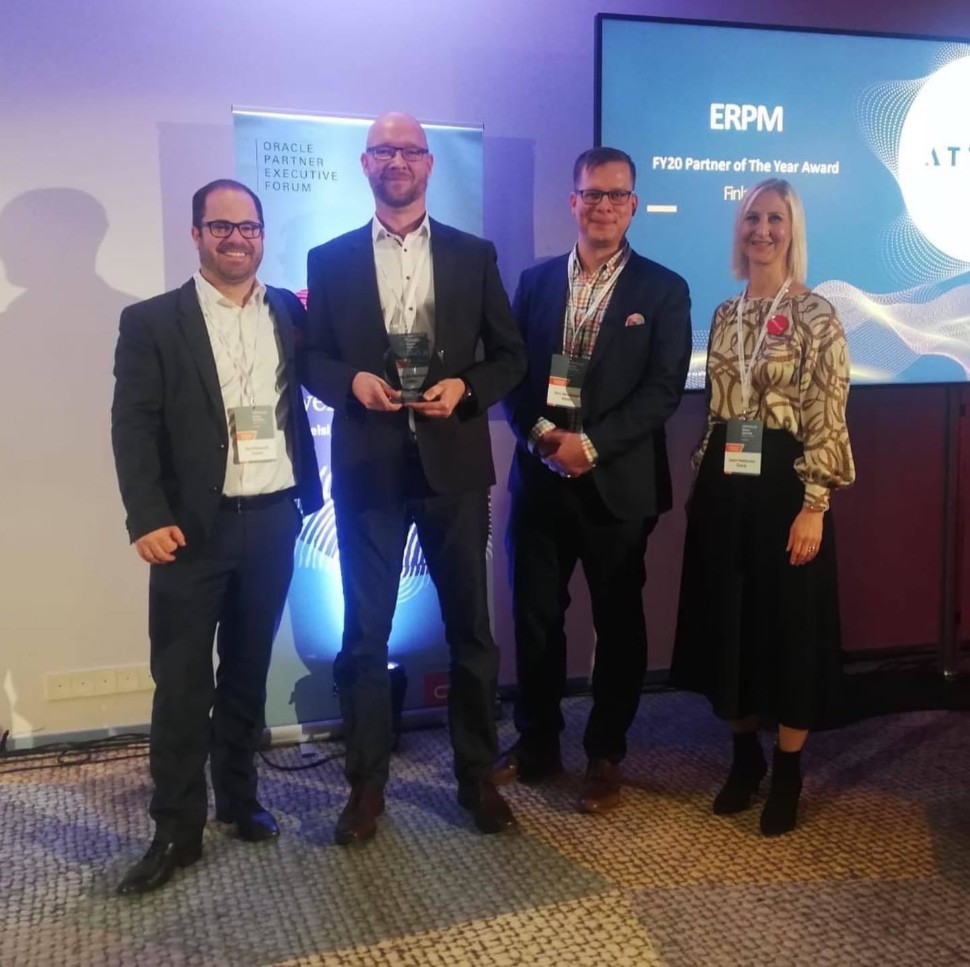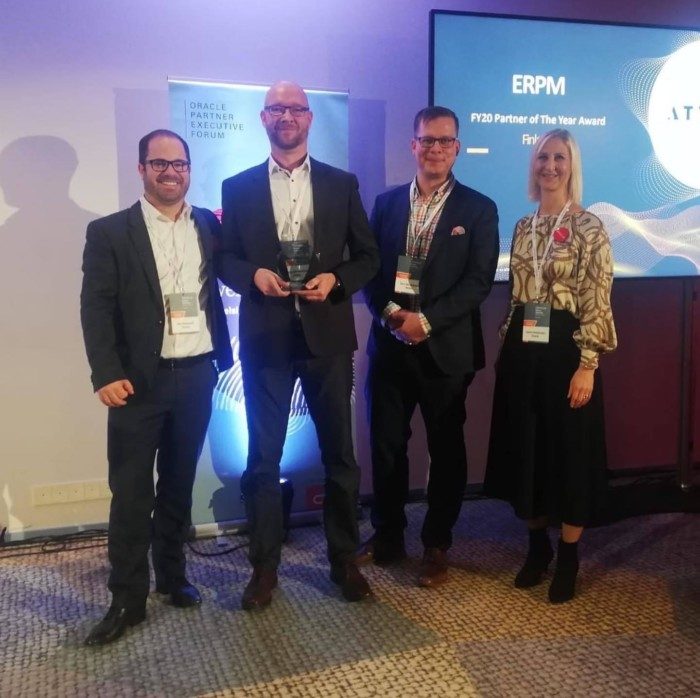 Attido divides into two companies at the beginning of 2019: Attido Oy, concentrating on business platforms and Aico Group Oy, concentrating on financial automation.
In February 2019 Attido Oy is announced as one of the best workplaces in Finland.
In November  2019 Attido receives the Oracle Partner of the Year ERPM award.
2018
Attido Oy's existing ISO 9001 certificate was updated to the 2015 version. The certificate is valid for the supply and sales of consulting services, software development services and maintenance services for IT-functions.
Attido forms a strategic partnership with Evosys, a global Oracle actor.
YAP Solutions (Futunio) acquires Attido's aSuite business.
As of November Attido is Great Place to Work® certified.
2017
International launch of Aico, a modular platform that offers tools for companies to automate processes and achieve substantial improvements in cost-efficiency and quality. The first solution area is financial automation.
2016
Notable investment in Attido by the Juuri Finnish equity investment fund to support international growth in financial automation. Committed to long-term development, founding partners Marko and Mikko continue to lead the company.
2013
Development of aSuite, an ERP-system designed for labor unions, began together with OAJ (the Finnish Trade Union of Education).
2011
Nordic Solutions was too generic as a name, companies with similar names could be found all over the Nordics, and the name did not communicate our strengths. We changed our name to Attido to encapsulate our 'until it's done' attitude.
Active development of our analytics business begins.
2009
Acquisition of Ravensoft.
2008
The first financial automation solutions developed to serve customer needs.
2005
Acquisition of QFS Q-Factor Software.
2001
Mikko Jääskeläinen, Marko Voutilainen and Pasi Matsi, three young IT-experts from Oracle, establish the company under the Nordic Solutions name. The company provides systems maintenance and development for Oracle ERP users. The first and longest-standing customer is energy company Fortum. The first office is located in the basement of Fortum.
Hard working in coding and growing together with customers. Financial systems development for Neste Oil, Finnlines, YLE, Espoo City and other customers. HR systems development for the Finnish Defence Forces.