Attido is a technology service company. We build business platforms that are the very foundation of every company, i.e. enterprise resource planning (ERP), business intelligence (BI) and analytics. Our story began in 2001 as an ERP project house and from then on, we have been building understanding between IT and business.
Over the years, the experience we have gained across various industries creates a strong foundation for our versatile and constantly evolving services. We understand the needs of our customers, execute successful projects and deliver measurable business benefits.
Approximately 80 IT and software engineers work for us in Finland and Latvia. We've heavily invested in listening to our customers and we serve them locally. We are independent technology-wise, combining the agility of a compact company with the knowledge and experience of a large one.
Attido's net sales in 2019 were over EUR 9 million. Attido is owned by its key executives and the Finnish venture capital fund Juuri Rahasto I Ky.
VISION
We change the mindset when it comes to information system projects: success is the new normal.
We are known for our business platform understanding and the ability to apply this understanding to our customers' business operations. We sell with a high level of quality and serve well. We help our customers understand what to buy and why, as well as the value of a solution for their business.
We have the most satisfied customers and employees in the industry.
Management team
Our story so far
2020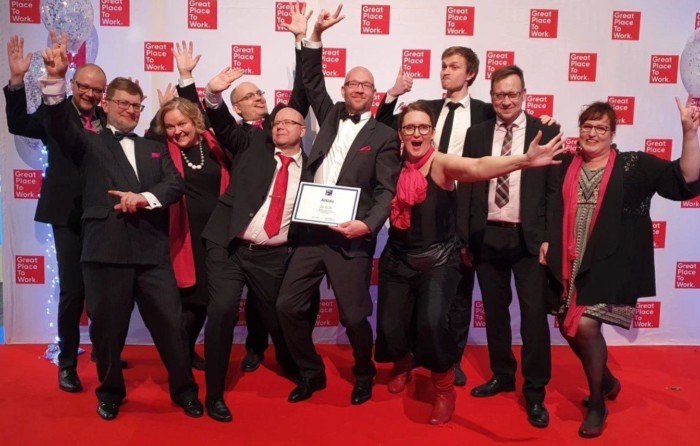 In February 2020 Attido makes The Best Workplaces' list for the second time in a row and is ranked 25th in the medium category of the top Finnish workplaces.
2019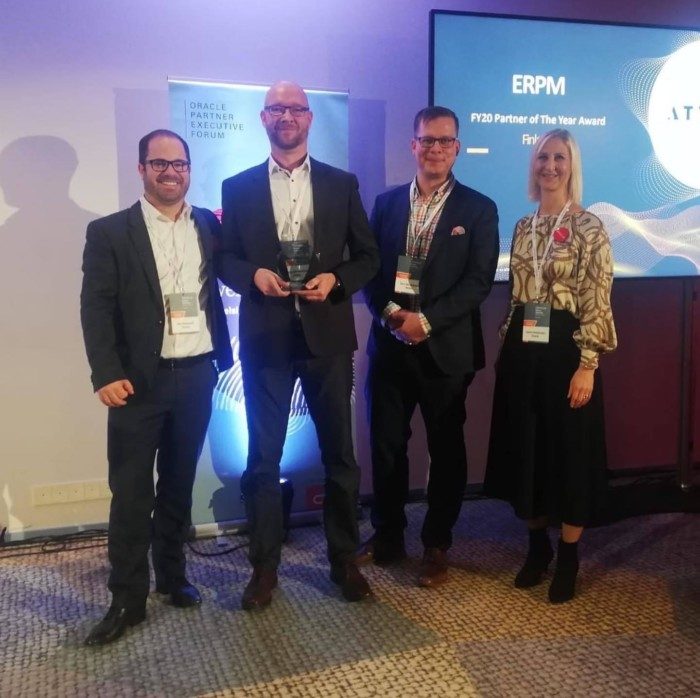 Attido divides into two companies at the beginning of 2019: Attido Oy, concentrating on business platforms and Aico Group Oy, concentrating on financial automation.
In February 2019 Attido Oy is announced as one of the best workplaces in Finland.
In November  2019 Attido receives the Oracle Partner of the Year ERPM award.
2018
Attido Oy's existing ISO 9001 certificate was updated to the 2015 version. The certificate is valid for the supply and sales of consulting services, software development services and maintenance services for IT-functions.
Attido forms a strategic partnership with Evosys, a global Oracle actor.
YAP Solutions (Futunio) acquires Attido's aSuite business.
As of November Attido is Great Place to Work® certified.
2017
International launch of Aico, a modular platform that offers tools for companies to automate processes and achieve substantial improvements in cost-efficiency and quality. The first solution area is financial automation.
2016
Notable investment in Attido by the Juuri Finnish equity investment fund to support international growth in financial automation. Committed to long-term development, founding partners Marko and Mikko continue to lead the company.
2013
Development of aSuite, an ERP-system designed for labor unions, began together with OAJ (the Finnish Trade Union of Education).
2011
Nordic Solutions was too generic as a name, companies with similar names could be found all over the Nordics, and the name did not communicate our strengths. We changed our name to Attido to encapsulate our 'until it's done' attitude.
Active development of our analytics business begins.
2009
Acquisition of Ravensoft.
2008
The first financial automation solutions developed to serve customer needs.
2005
Acquisition of QFS Q-Factor Software.
2001
Mikko Jääskeläinen, Marko Voutilainen and Pasi Matsi, three young IT-experts from Oracle, establish the company under the Nordic Solutions name. The company provides systems maintenance and development for Oracle ERP users. The first and longest-standing customer is energy company Fortum. The first office is located in the basement of Fortum.
Hard working in coding and growing together with customers. Financial systems development for Neste Oil, Finnlines, YLE, Espoo City and other customers. HR systems development for the Finnish Defence Forces.